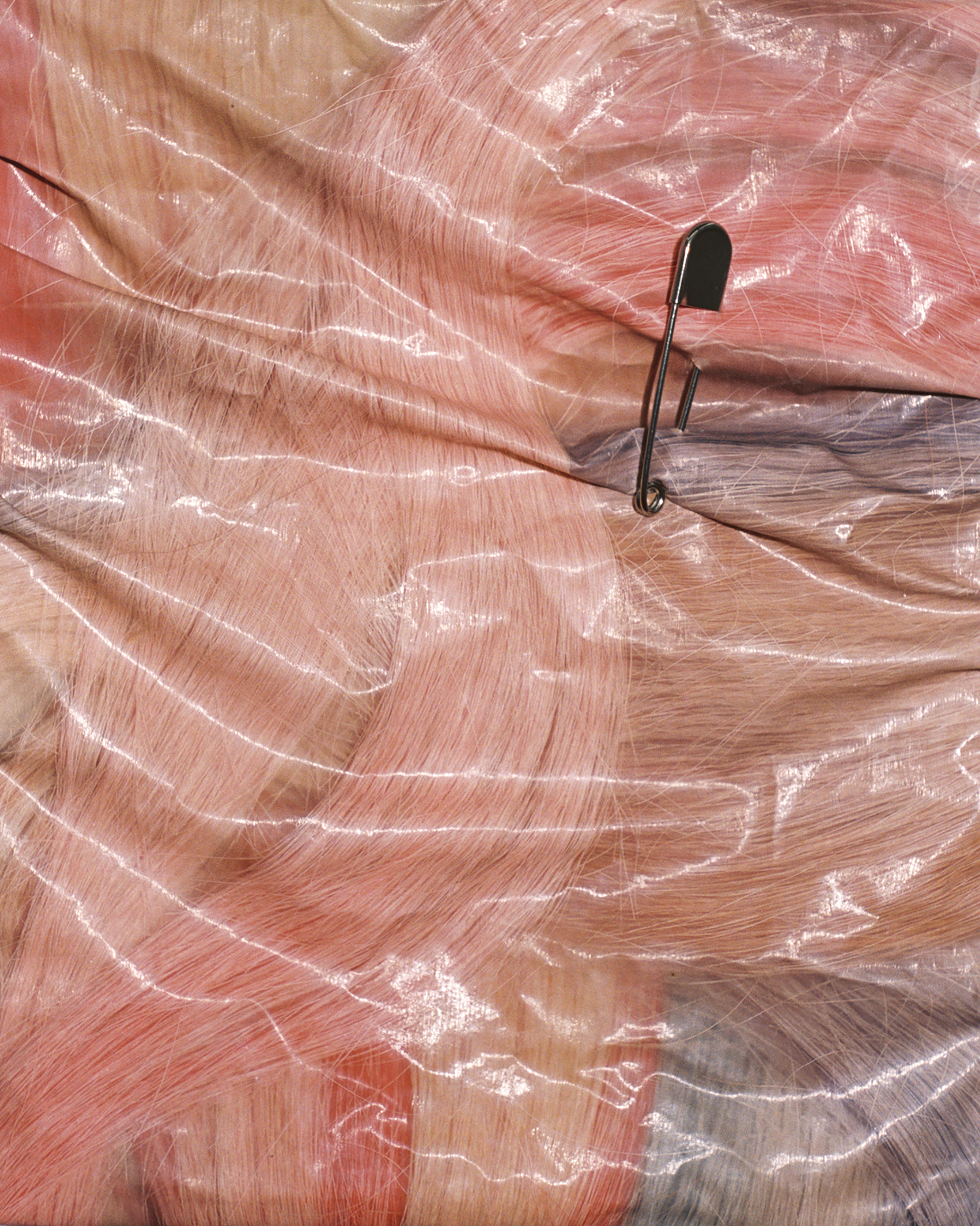 MAYA FUHR: COMPERSION
204 S. Avenue 19 Los Angeles, CA 90031
Feb 14, 8 PM - 11 PM — ends Mar 14, 2023
BORROWING ITS TITLE FROM THE ETHICAL NON-MONOGAMY COMMUNITY, COMPERSION IS DESCRIBED AS "THE OPPOSITE OF JEALOUSY … A POSITIVE EMOTION ONE FEELS WHEN ONE SEES THEIR PARTNER WITH ANOTHER PERSON". MAYA FUHR // COMPERSION IS THE FIRST U.S. SOLO EXHIBITION OF THE ARTIST'S WORK.
MAYA FUHR (b 1989 VICTORIA, BRITISH COLUMBIA, CANADA), A SCULPTOR AND PHOTOGRAPHER LIVING AND WORKING IN LOS ANGELES, CALIFORNIA.
FUHR'S TECHNIQUE SERVES AS THE SEXUAL INFRASTRUCTURE THAT SHAPES THE SCULPTURES' AESTHETIC. THE ARTIST PREPS THE SCULPTURES BY FIRST PRODUCING HER OWN LATEX THROUGH AN INTENSE EDGING PROCESS – REPETITIVELY LAYERING MOLD-MAKING LATEX – WHIPPING IT AND RUBBING IT ONTO PHOTOGRAPHS FROM HER ARCHIVE – FINALLY CLIMAXING WHEN THE FLAT STRAP OF LATEX IS PEELED TO REVEAL THE SUPERIMPOSED IMAGES ETCHED ONTO THE FRESH EXUDATE. THIS PROCESS GESTURES TO THE INSTINCTIVE DESIRES THAT INEVITABLY INFORM THE ARTIST'S EXPLORATION OF THE AURORA OF SEX-POSITIVE FETISHISM EXPERIENCE.
GALLERY SADE LOS ANGELES PRESENTS MAYA FUHR // COMPERSION WITH AN OPENING RECEPTION ON VALENTINE'S DAY TUESDAY, FEBRUARY 14, 2023 FROM 8-11PM. THE EXHIBITION EXPLORES CONTEMPORARY SEX SUBCULTURES THROUGH AN IMMERSIVE WORLD-BUILDING EXERCISE FEATURING PHOTOGRAPHIC WORKS INTERVENED, ENTRUSTED, AND OBSTRUCTED BY HAND CRAFTED SHEETS OF RAW LATEX.
THE WORKS WILL BE ON VIEW EVERY SATURDAY & SUNDAY 1-6PM UNTIL MARCH 14TH, 2023, AND BY PRIVATE VIEWING APPOINTMENT AT ALL OTHER TIMES. GALLERY SADE LOS ANGELES IS LOCATED AT 204 S AVENUE 19, LOS ANGELES, CALIFORNIA.
FOR INQUIRIES AND PRIVATE VIEWING APPOINTMENTS CONTACT
SADE-LA@SADE-LA.COM
.