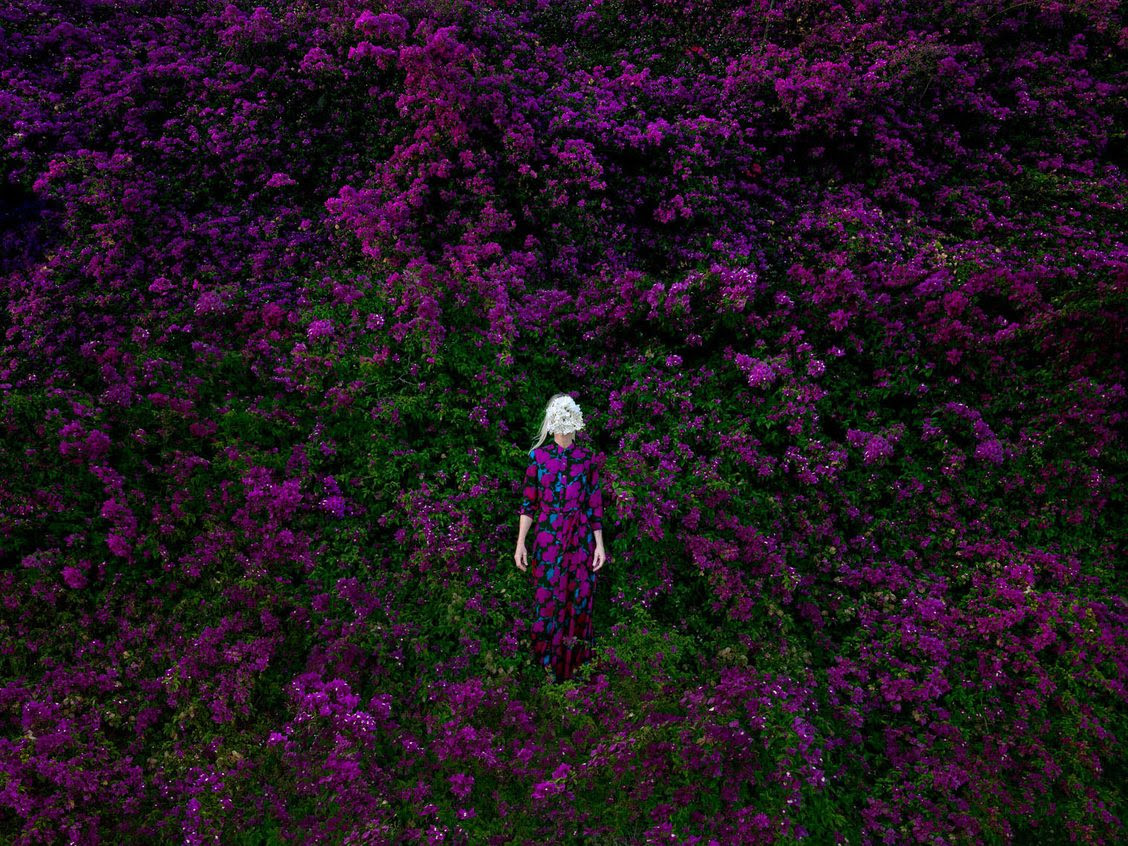 Bootsy Holler: Without Words
👀
1024 N. Western Avenue Los Angeles, CA 90029
Mar 04, 11 AM - 5:30 PM — ends Mar 20, 2021
The Lodge is pleased to present Without Words, a series of photographs by Bootsy Holler.

The exhibition, Holler's first with the gallery, chronicles the artist's vivid episodes experiencing what's known in psychology as depersonalisation — a coping mechanism for emotional distress that involves the surreal sense of being a detached observer of oneself.

Recreating scenes based on the visions she had while being in a dissociative state, Holler records various iterations of herself. Most versions seem to be locked in a trance, listless like Ophelia as if guided by a gravitational force and waiting to be reclaimed by the landscape.

Leaning into the symbolism around feminine archetypes, especially the Mystic, Holler eventually restores her fractured psyche with a different sense of agency. In grand cinematic strokes, she paints the possibility of an ecofeminist solution, casting women and nature in a powerful union against the social constructs that devalue them both. Ultimately, Holler finds solace in a holistic view of herself and the environment.

Bootsy Holler is best-known for her work as a portraitist, beginning with intimate depictions of herself and her friends at the center of Seattle's pivotal music scene during the early 1990s. These formative years working both ends of the lens cemented her style and methodology. Her personal journalistic approach informed her work as she segued into a successful commercial and editorial practice.

Holler has been recognised by the Society of Photographic Journalism and her images have appeared in numerous publications like NPR, PDN, Vogue, Home & Garden, and Chinese Photographer Magazine. Her seminal work is in the permanent collection of the Grammy Museum. She exhibited at the Shanghai International Photo Festival, The Griffin Museum of Photography, California Museum of Photography, and the Center for Photographic Art in 2020.