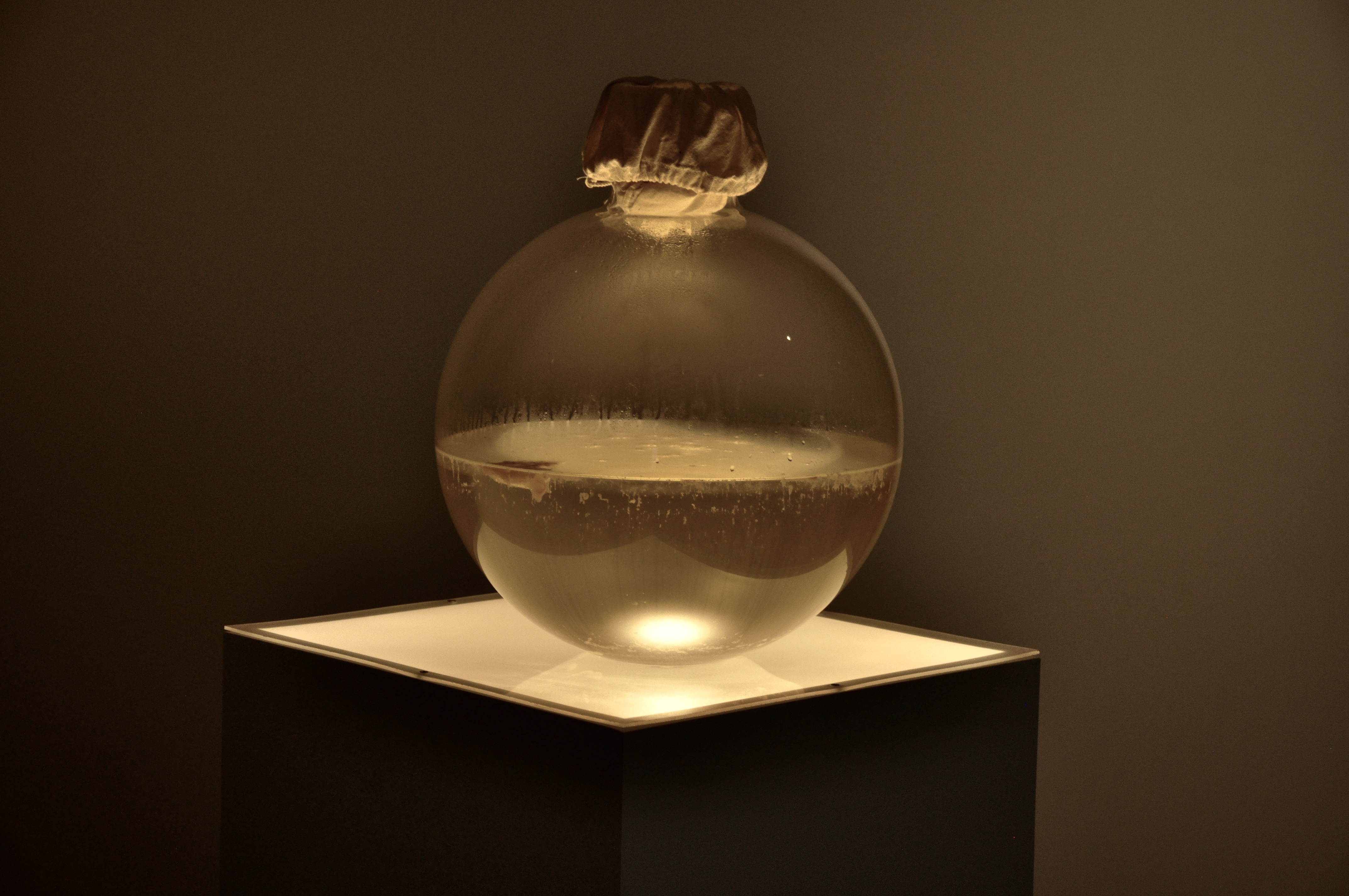 Maru Garcia: membrane tensions | Artist Talk and Performance | Playing with SCOBY Workshop
4800 Hollywood Boulevard
Mar 26, 1 PM - 2 PM — ends Apr 22, 2021
Transforming the Los Angeles Municipal Art Gallery into an active laboratory, membrane tensions features a constellation of new, site-specific works composed of cellulose. The cellulose (produced and harvested on-site at the Gallery) is used as both an intervention in the Gallery's balcony windows and an installation of sculptural objects and light projections, alluding to the beginning of life where the delineation between internal and external was essential for life forms to first emerge. In using and placing cellulose (literally and figuratively) as the medial, membrane tensions anticipates future exchanges through reimagining the basic building blocks of primordial relationships.
Maru Garcia [b. Puebla, Mexico (she/her)] has participated in conferences, solo and group exhibitions in North America, Europe, and Asia. She was an artist in residence in the National Center of Genetic Resources in Mexico and received awards from Los Angeles Sustainability Collaborative, Clifton Webb Scholarship for the Arts, and Fundación Jumex. She is based in LA and holds an MFA in Design & Media Arts from the University of California, Los Angeles, as well as an M.S. in Biotechnology and B.S. in Chemistry from Tecnologico de Monterrey, Mexico.
Maru Garcia, membrane tensions, 2021. courtesy of the artist and the Los Angeles Municipal Art Gallery
@lamagbarnsdall @culture_la @marugfe
------------------
Artist Talk and Performance
March 5, 2021
1 pm PST
To celebrate the opening of membrane tensions, experience a virtual talk and performance with exhibition artist Maru Garcia.
This program is free and open to all. Advance registration required. Register here:
docs.google.com/forms/d/e/1FAIpQLSfv-OzI-vv-nVTLhooROpDsV3_2v1eEZfOAUAntM4ndUxTiCw/viewform
---------------
LAMAGPlay
Playing with SCOBY Workshop
Friday, March 26 at 1 PM PST
In this family-friendly workshop, learn how to make your own kombucha culture with exhibition artist Maru Garcia. Garcia will walk us through the step by step process of creating culture and discuss the basics of SCOBY.
Please note contents are intended for educational purposes only and not consumption.
Supplies required:
SCOBY Kombucha starter (also called "mother"):
store.poseymom.com/products/poseymom-kombucha-natural-probiotic
1/2 cup of sugar
1 L purified water
2 black tea bags
1 TBSP white vinegar
Gloves
Spray bottle with rubbing alcohol
Non-porous container with lid
Measuring cup
Wooden board or any other absorbent board to dry the leather on
Coconut oil
pH strips (optional)
This program is free and open to all. Advance registration required. Register here:
docs.google.com/forms/d/e/1FAIpQLSdgWWwkuW7BbS65D8rTA-idixEP1TZwSGEuy2HEqbv4fIn4PA/viewform
As a covered entity under Title II of the Americans with Disabilities Act, the City of Los Angeles does not discriminate on the basis of disability and, upon request, will provide reasonable accommodation to ensure equal access to its programs, services and activities. Reasonable accommodation or other auxiliary aids and/or services may be provided upon request. To ensure availability, you are advised to make your request at least 72 hours prior to the meeting you wish you attend. Due to the difficulties in securing Sign Language Interpreters, five (5) or more business days notice is strongly recommended. For additional information, please contact the Gallery at
lamag@lacity.org
.