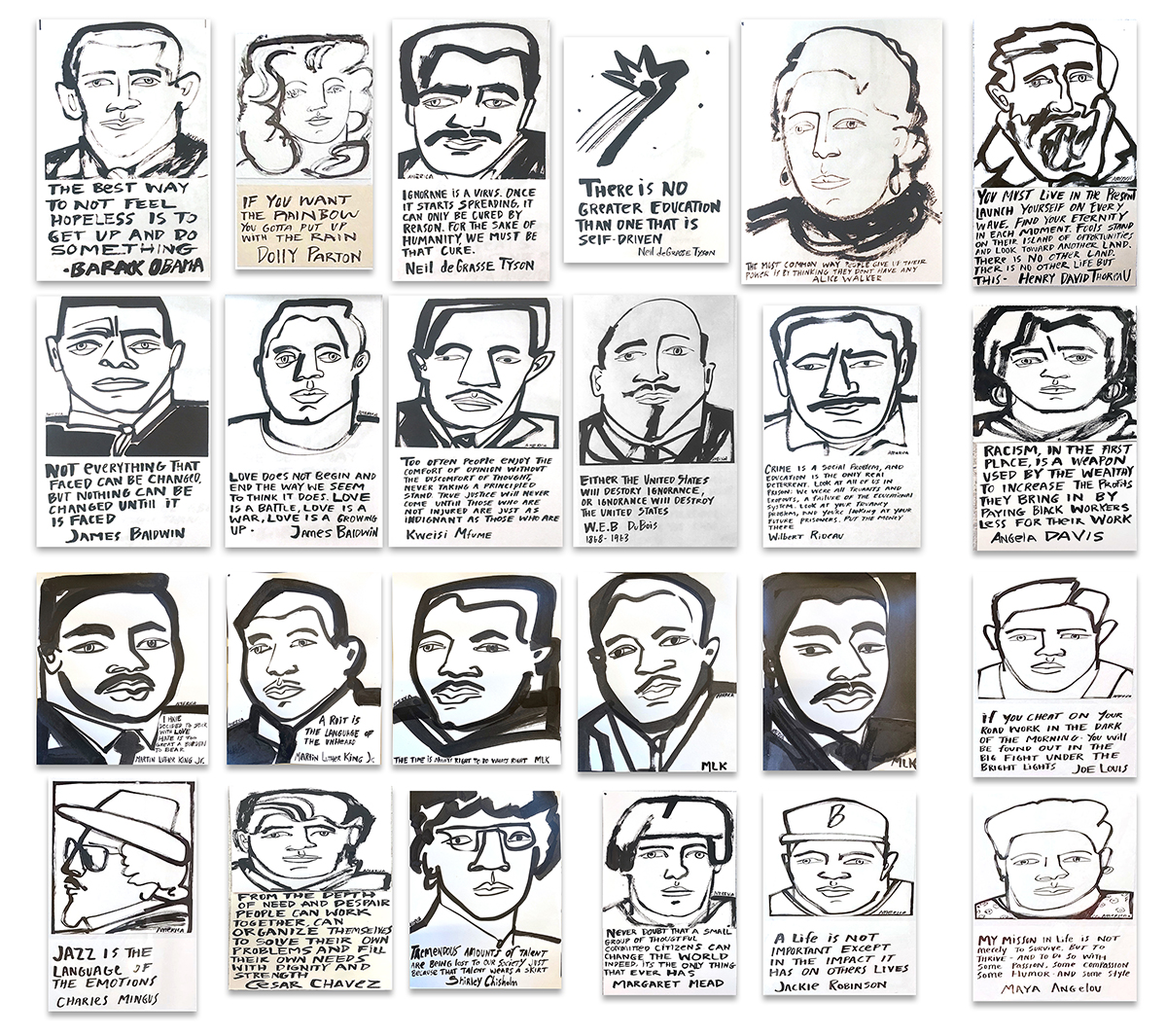 America Martin: SEEING AMERICA Featuring the 'I See Heroes Everywhere' Series
326 N Coast Highway
Mar 04, 6 PM - 8 PM — ends Mar 04, 2021
JoAnne Artman Gallery
346 N Coast Hwy | Laguna Beach, CA 92651
Contact: JoAnne Artman
Telephone: 949-510-5481 | E-mail:
joanneartman@aol.com
Website:
www.joanneartmangallery.com
Emphasizing narration and the tales that emerge through gesture and contour, America Martin's compositions always conjure a captivating story. JoAnne Artman Gallery is proud to present, Seeing America, an exhibition that investigates humanity, legacy, and change. Offering a private glimpse into America Martin's world of beauty and perennial optimism, the show is titled after both observing her an artist, and temporarily seeing the world through her unique perspective. Featuring her ongoing series, "I See Heroes Everywhere," the works explore portraiture and the enduring narratives of influential leaders. Prioritizing the figure as a central focal point throughout her career, Martin's imagery is allegorical, familiar, and above all, hopeful.